Angel Chen, I-Am-Chen, Yohei Ohno and Youser have been crowned winners of the 2018/19 International Woolmark Prize (IWP) Asia semi-finals in Hong Kong. Their capsule collection ideas wooed a panel of industry experts, including womenswear buyers Tawny Leung from Lane Crawford and Ayako Midorikawa from Takashimaya, as well as Takashimaya's menswear buyer, Keiko Kadosuga.
"The exceptional quality demonstrated by his year's designers not only reinforces the strength of the award, but also proves Australian wool's relevance on the global stage," says Stuart McCullough, managing director of the Woolmark Company.
The panel also included Alison Tay — editor-in-chief of Grazia Middle East, and Alison Veness — editor of 10 and 10 Men Magazine Australia. Designer Rahul Mishra and Kirsten Lock, co-founder and fashion director of ORDRE were also judging talent.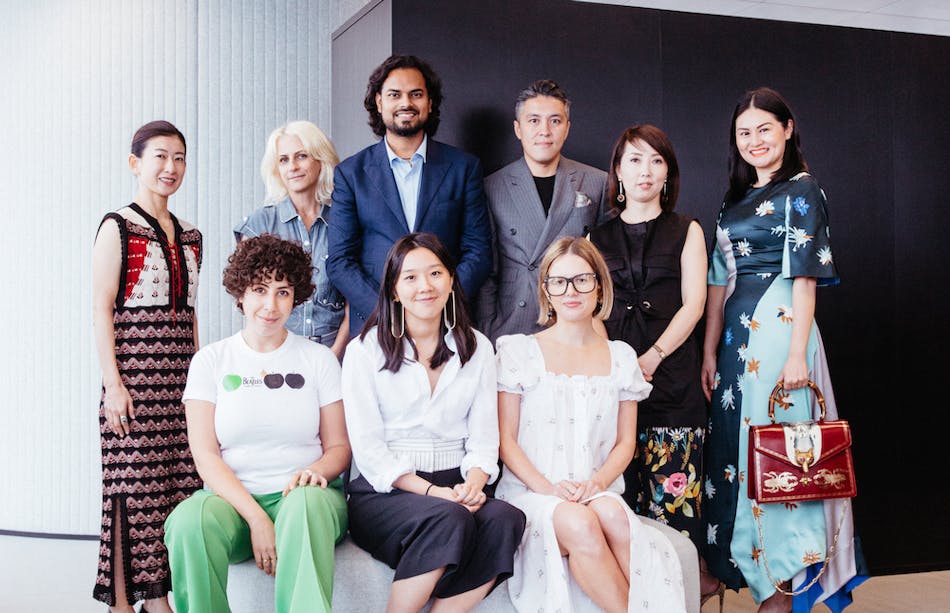 "Most people still think of Grandma's ugly knitted jumper when they think of wool," explains designer Zhi Chen, head of knitwear label I-Am-Chen. "I want to show how it can be modern, lightweight and sportive," Chen's foundation in engineering means she approaches knitwear from a very technical angle, resulting in complex, geometric designs with strong versatility. Blurring the lines between fashion, art, and technology, her ideas take influence from the minimalist works of American abstract painter, Agnes Martin.
What makes the label unique is her use of new technologies that knits garments as a whole piece rather excluding joins and seams. "I-Am-Chen explores knitting techniques to their fullest, and the colours are really happy and beautifully contrasted," judge Rahul Mishra, a former International Woolmark Prize winner, tells ORDRE after the announcement. "This makes them stand out in modern fashion."
"Winning IWP would mean my brand can receive much more exposure and can help me reach my intended market," says Chen, a graduate of London College of Fashion. With an impressive 30 stockists secured globally in under two years, this is proof that she's already in high demand.
Shanghai-based designer Angel Chen took inspiration from South Korean deep-sea female divers native to Jeju province for this collection. "This collection was developed for those living near the sea, so breathability and washability are important functions," Chen explains. "I want to show how merino wool can be lightweight but protective and adaptable to daily wear."
Reinterpreting diving-suit silhouettes for the modern consumer, Chen focuses on unisex outerwear, using bonded wool fabrics to create water and weather-proofing. Chen tells ORDRE that the competition pushed her to discover new fibres: "I haven't used wool very much until now, especially merino. I think wool will become one of the most important fabrics in my collections. It's very inspiring and I never knew you could do so much with it."
Judge Mishra praises Chen for her bold design voice. "What I like about Angel Chen is her unique style. It's street-inspired but at the same time there is a consistency in her cultural influences, while her innovation with wool yarn is really beautiful."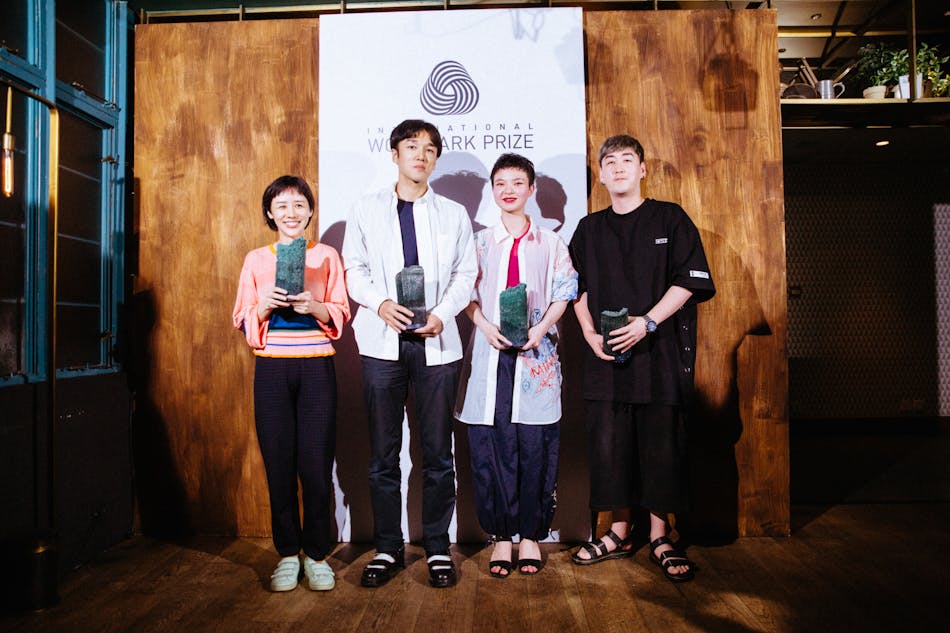 Yohei Ohno, a Japanese womenswear designer, reworks vintage wool fabrics within a modern context. Using archival deadstock from Bishu — a Japanese wool manufacturer — Ohno's collection aims to subvert traditional women's suiting by reimagining it for a new generation. "These fabrics are no longer in production because consumers want cheaper versions, like a polyester mix," he explains. Although the materials are up to 30 years-old, he suggests that they preserve their novelty as they don't currently exist on the market.
Currently only selling domestically (apart from Opening Ceremony in New York), Ohno acknowledges the benefits of being nominated, adding that IWP's international presence will increase his global recognition. "I think this competition could help me expand my retail network," he says.
Youser's collection is inspired by the Windigokan, a Native American warrior group from the Ojibwa tribe. Designer Mooyeol Lee explains how these tribes reject societal norms and are instead influenced by nature's energy — a sentiment he translates through unconventional combinations of colours, patterns and silhouettes.
For Mishra, it was this hybrid of ideas that landed Youser the Korean nomination. "A beautifully tailored jacket can be turned inside out to reveal a reflective bomber jacket. This combination of multiple techniques and styles, and his willingness to explore incredible new techniques makes his brand unique," the judge commented.
The winners are amongst 12 global finalists announced at the three events in Hong Kong, London and New York during the month of July. They will each receive $70,000 Australian dollars and guaranteed entry into the global finals in February 2019, as well as mentorship and business training to support and develop their capsule collection ideas.