A former buyer for Bergdorf Goodman, Cecilia Morelli Parikh moved to Mumbai in 2010 to co-found Le Mill – India's first and only luxury concept store carrying a mix of international and local designers – alongside partner Julie Leymarie, who once spearheaded L'Oréal India's luxury division.
"At the time, we both felt Mumbai was a world-class city that didn't have an emblematic fashion store that was recognised abroad," Parikh tells ORDRE. "We felt there was a growing Indo-Western way of living that our friends in India were embracing, yet no store in the region represented that." Considering over 60 percent of India's 1.4 billion population live under the poverty line this was, in one way, hardly surprising. But despite this limited target-demographic, in 2011 they made the plunge and launched in a former rice-mill owned by her in-laws.
"There was a growing Indo-Western way of living that our friends in India were embracing, yet no store in the region represented that"
Eight years on, and in a new home neighbouring the historic Taj Mahal Palace Hotel, Parikh says Le Mill is doing better than ever: this year's revenue is projected to outpace last year by a staggering 85 percent, growing 2017's revenue by 40 percent. This positive outlook falls in line with a growing demand for luxury goods in the country and a surge in consumer purchasing power in recent years. In a 2018 report by Assocham, India's chamber of trade and commerce, the luxury market is expected to reach US$30 billion by the end of this year, with the potential to increase fivefold in the next three years.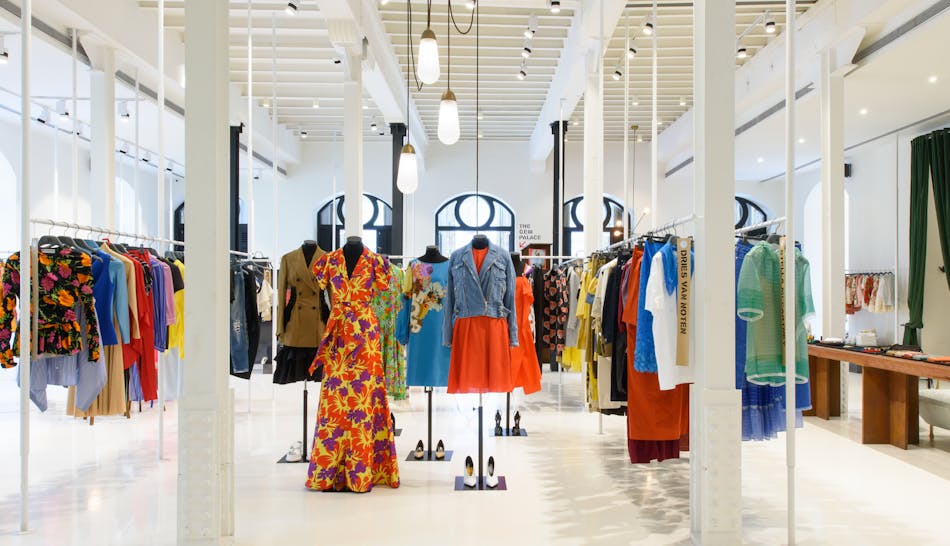 Parikh goes on to name Saint Laurent, Balmain and Balenciaga as their current top-selling labels, both in volume and sell-through, but adds that smaller brands like Rosie Assoulin and Zimmerman are also doing well. Indian designers Dhruv Kapoor and Bodice hold their own on the shop floor, but for others it is more challenging: "They just don't have production capabilities to support the same volumes as international brands, so they don't quite have the same assortment," says Parikh.
It has not always been smooth sailing for Le Mill, and there are still a number of obstacles for luxury retailers in the country. According to a 2018 report by global professional services network, Deloitte, although India's luxury sector is developing steadily, high import duties on luxury goods remain problematic, resulting in a barrier to price parity with other countries. "India's tough regulations are our biggest challenges. Customs tend to be very reactionary, so there are regular changes with virtually no forewarning which can greatly impact our margins," says Parikh.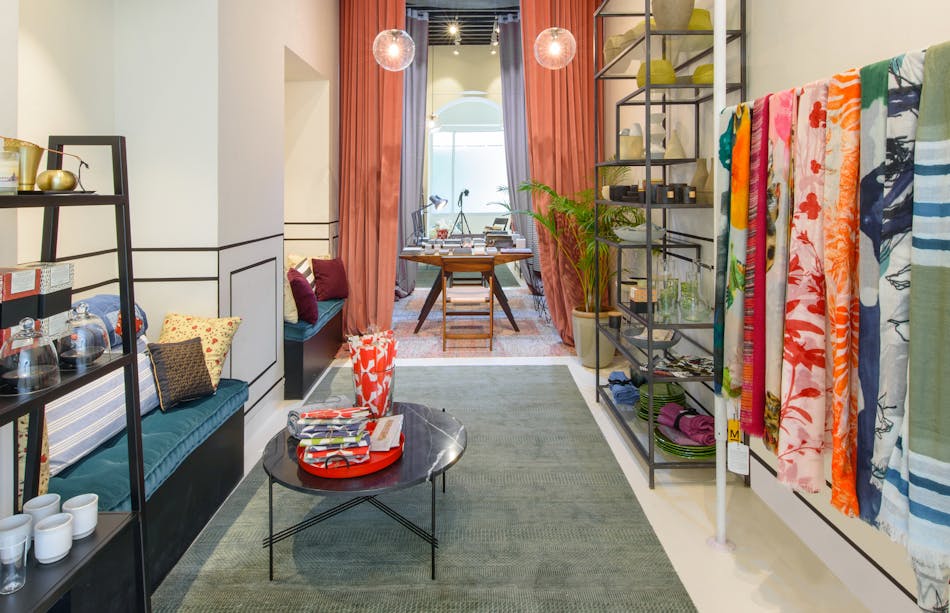 Additionally, she states that traffic and lack of infrastructure are huge issues — many prefer not to traverse the city if they don't have to. Her solution is to bring the product to the consumer, with the added benefit of emphasising personalisation and customer service: "There are 22 million people in Mumbai alone, and it takes roughly two and a half hours to cross from one side to the other," she explains. "Because of this, most of our clients tend to shop from home, making their purchases based on images."
This strategy, however, poses other problems like scalability and efficiency, which begs the question why Le Mill has yet to tap e-commerce. Parikh explains that it was not a priority when they launched because the market wasn't big enough, but it's on the cards for 2019 now that consumer demand for online shopping is increasing. According to Assocham, more than 100 million consumers purchased goods online in 2017, and this is expected to reach 120 million by 2020. "Online is huge in India right now, but it's huge at a price point that is not yet relevant to the one that I'm selling at," Parikh points out. "Amazon consider India as its biggest growth market, but have an average order of USD$30."
"India's tough regulations are our biggest challenges. Customs tend to be very reactionary so there are regular changes with virtually no forewarning which can greatly impact our margins"
That being said, she recently discovered that most of her clients shop online from international websites like Net-A-Porter, but to get around import tax and regulations they ship their goods to relatives overseas, who bring them into the country. "It has become a habit for high net-worth individuals to bring parcels in from abroad through friends and family. We're hoping to change that with the launch of our new e-commerce site next year."
How will this new competitive e-tail landscape affect Le Mill? Parikh reveals that despite having to pay a 40 percent tax for bringing goods into the country, she is willing to make the sacrifice. "When we started the business, we knew we were building a brand and a reputation, and we want to stay loyal to that," she says. "We want to offer our online consumers the same price they would get for the same goods overseas because price parity is really important to us, even though it means it will take us longer to break even."
Looking ahead, aside from e-commerce, Parikh has focused on opening a branch in Delhi, considering it to be just as fashionable as Mumbai, and therefore a promising city for expansion. "Eventually we want to add menswear as well, because currently there is nowhere in India for men to shop for luxury products, so we think this is an enormous untapped opportunity."