Founded in 2017 and based in London, St Henri is a menswear label that draws inspiration from its founders' French-Canadian heritage. Born in Montreal, Jean-Loup Leblanc Roy named the brand after a working class suburb of the city that he once lived in, known to be the birthplace of jazz in Canada. "I come from a place that is a mix of English and French culture, with a North American influence — it's a very diverse place," he explains. "Coming to London was a good way to see it from a different angle and understand it better."
Roy's diverse education put him in good stead to launch the brand mid last year. Having studied advertising then fashion marketing before deciding to pursue design, he spent a year learning the basics in Montreal. "I hated it, so I dropped out after a year," he says. "But looking back at it, I'm so glad I went to that school because you need to know how to do everything from scratch — like make a tailored jacket or grade your patterns." He moved to London, enrolled at the London College of Fashion, and has called the city home ever since.
After producing a handful of capsule collections, St Henri's AW'19 offering will be the first complete line. "The first few collections I did were smaller because I was testing myself," Roy says. "But now, I feel like this collection is going to be the St Henri signature collection." Looking back at his childhood through a distorted lens, AW'19 is a blend of nostalgia and Americana references. "I went back into my memories, which are a romanticised version of my childhood, and made it into a collection," he explains. "But my point of view is a bit trippy, a bit twisted and subversive." Inspired by North American heritage brands like Woolrich, Roy has also taken cues from rodeos and ranchers — about as American as it gets.
"I went back into my memories which are a romanticised version of my childhood and made it into a collection"
Jean-Loup Leblanc Roy
To be shown at the BFC DiscoveryLabs in London Fashion Week Men's new home, the Truman Brewery in Shoreditch, St Henri's first presentation will echo the collection with an immersive experience. "Our presentation is going to be really cinematic — we're building a set with movie set designers — it's going to be very David Lynch-ian," he says. "We're working with an ambient techno music producer to create a soundtrack using samples from classic Hitchcock movies and country guitars to create a hypnotising experience."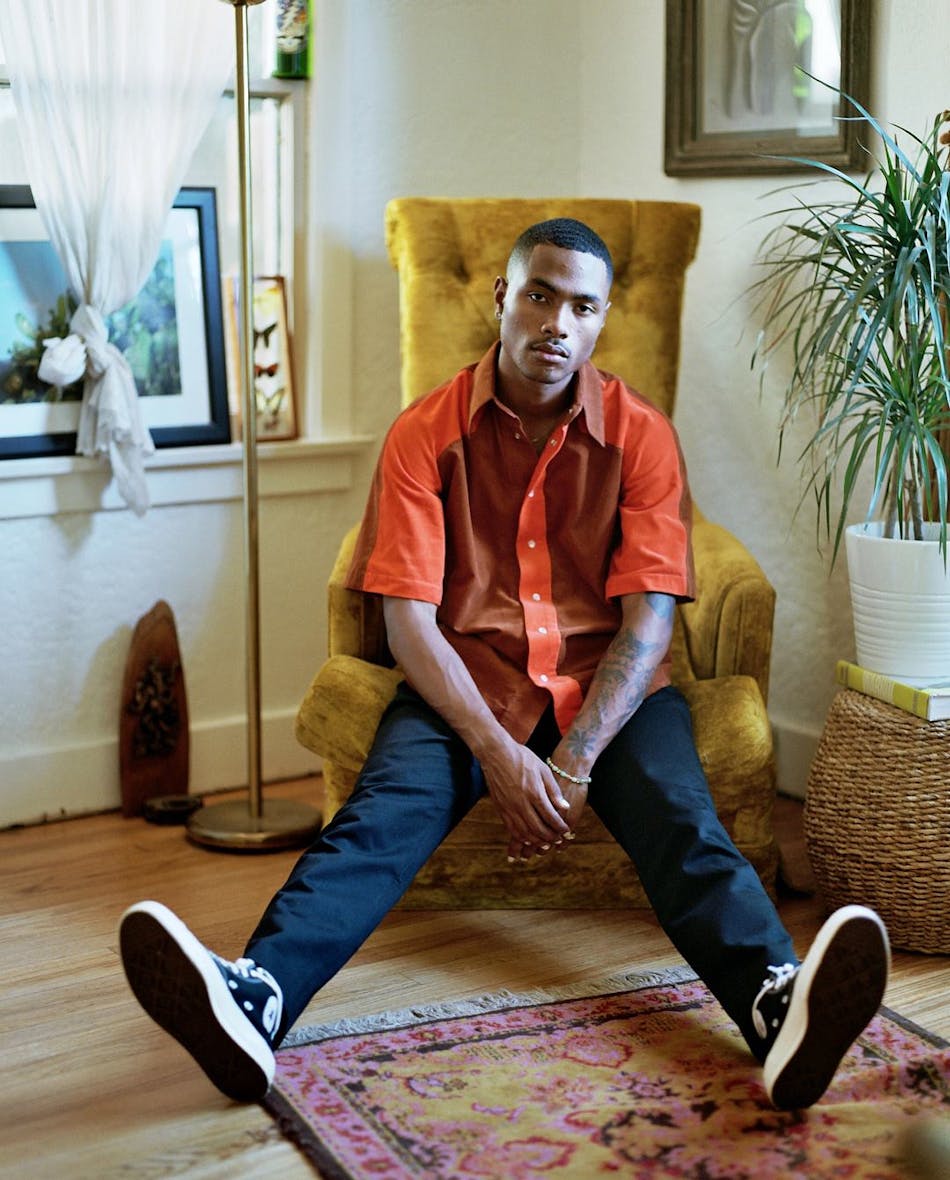 Until now, St Henri has been exclusively stocked with Ssense, but Roy is keen to reach other retail partners with this collection. "We want more shops in Asia, the UK and Europe. I think it would also be important for us to have a stockist in London," he says. "Hopefully this season we expand our stockist lists and get bigger orders." Following London, the brand will head to Paris with their independently run showroom, and then continue grow the brand throughout 2019.
"We're working on a new website at the moment, and we want to launch our own e-commerce, creating an exclusive line so as not to be in competition with our retailers," says Roy. "We also want to tap into the accessories market, make some bags and maybe do a shoe collaboration with an existing brand." His plans are ambitious, but Roy feels prepared for the bold expansion he envisions. "We're at a point where we have to do it," he believes. "We're all ready and excited. It comes naturally, it has [already] built itself organically, so now we're ready for this."