As little as five years ago, the presence of a trade show, let alone a showroom was a novelty during Shanghai Fashion Week. Fast-forward a few years, and the scene has mushroomed, with platforms popping up all over the city offering something for all market segmentations. Notably, in addition to the rapid growth of these platforms, China's fashion buying ecosystem is also evolving. So where are fashion buyers are doing business during Shanghai Fashion Week?
"In the beginning, four seasons ago, we had just 5 brands," explains Ying Zhang, cofounder of Not Showroom and XCommons, a showcasing platform. "As the market expands, so have we." Not Showroom now carries 25 brands, with strong curation across 3 categories (she likes to call them leading, fashion, and lifestyle) while the physical space has expanded 3-fold. The busy space carries big sellers like Yirantian, Ffixxed Studios and Andrea Jiapei Li alongside a selection of emerging names like Swaying and WHM, with domestic buyers as far away as Inner Mongolia.
Predicted buyer attendance figures were set to reach 300 to 500 this season — while not remarkable given China's population — Not Showroom's differentiation lies on building close brand relationships to develop buyer loyalty. With a reported 200 buyers being fully engaged with her business, it's easy to see the benefit to a brand such as The Lawn, only in its second season, has secured 19 local stockists across China. As these relationships grow, brands are keen to take on board feedback from buyers: "Designers are developing especially in terms of merchandising, which has improved a lot due to buyers feedback," Zhang says. "In the media, there is this obsession with the importance of creativity, but buyers deal with the real market and we need to create what they need."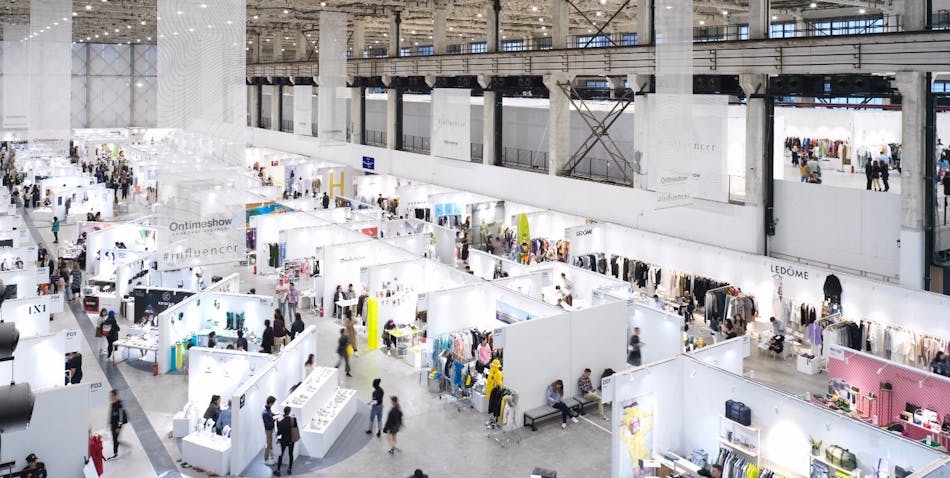 According to menswear brand Staff Only designer Une Yea, Tube showroom is leading the market. "We have already secured a few new stockists today, ones we've not worked with before, so that's always exciting." She goes on to add: "Every season they have a very strong visual concept and this is what really impressed me — it's about brand building." On sales, the designer is equally adamant: "The buyer attendance here is so good, and it translates into sales. They have a strong and clear target vision of who they want to invite, and it works."
Ontime tradeshow, with 12,000 visitors over 4 days has experienced a similarly rapid expansion. In only 3 years, the physical space has almost doubled from 800 sqm to 1200 sqm and brand offering has increased almost 10 fold — jumping from 48 in season one to a current roster of 350. "50 percent of our applications come from international brands and 50 percent are local," says Aroma Xie, cofounder of Ontime as she walks through the light-filled space. Brand mix includes local designer Angel Chen as well as international player Rains.
"There's a handful of Western buyers that attend, but they're mostly observing," says Xie. "The real business comes from tier 1 but we are also seeing good activity from tiers 2, 3 and 4 as well. Take a city like Zheng Zhou in Northern China — there are two very big buyer stores there who buy 100 brands, they send quite a big team."
"But we are also working on that part," Xie continues. "We do tours to cities and stores to visit with the real market. When the owners come here we don't know the customers or the rules of that area, but now our team is going out there as some brands don't want to compete with other stores or there are restrictions and it's very area driven," she says. "We have to be there in person to know the rules of how each area operates — it's this very cultural approach in China — you really need to know the store or the person."
"We are narrowing down our distribution very carefully. We work exclusively with one buyer per city and grow with them as we think this is more healthy for the brand"
Ontime also recently opened their own in-house showroom, featuring six brands, to capture and trace buying data: "Not only do we want to be a trade show, but we want to expand and help brands from birth to maturation," says Xie. "We have eyes on the bigger picture: the production, sourcing and marketing." This season, Ontime also worked with the CFDA and Suntchi who, following Tmall's China Day, have brought brands such as Colovos and Ovadia and sons from the US. "I think it's a sign for the international brands and other platforms trying to work with us. We are open to working with all global companies to integrate into the market fully. It doesn't always work out though."
Xie is referring to the failed collaboration with White Milano a few seasons ago. A few years later, and China feels like a more solid venture for international companies, designers and trade shows. No doubt, more European trade shows and showrooms will follow in the shoes of French trade show Tranoï which held an event at the Bailian Fashion Centre co-produced with Balian Fashion Group - further illustrating the importance of having a Chinese partner.
But even Chinese companies are cautious in China. Billy Wu, co-founder of POV, a fashion management company based between Hong Kong and Shanghai which carries brands such as Ground Zero, explains his company's strategy in China: "We are narrowing down our distribution very carefully. We work exclusively with one buyer per city and grow with them as we think this is more healthy for the brand," says Wu. "Of course, China has lots of cities in Tier 1, so we have multiple buyers, but if you talk about Hanzghou and so on, we select very carefully because we're looking for longterm relationship buyers."
"We are watching these tiers carefully and doing market visits," continues Wu. "Some of the cities we haven't even heard of, but after you visit some of them, the development is so fast that we like to talk it slow with our strategy," he explains. "Sometimes it's better to wait and see…"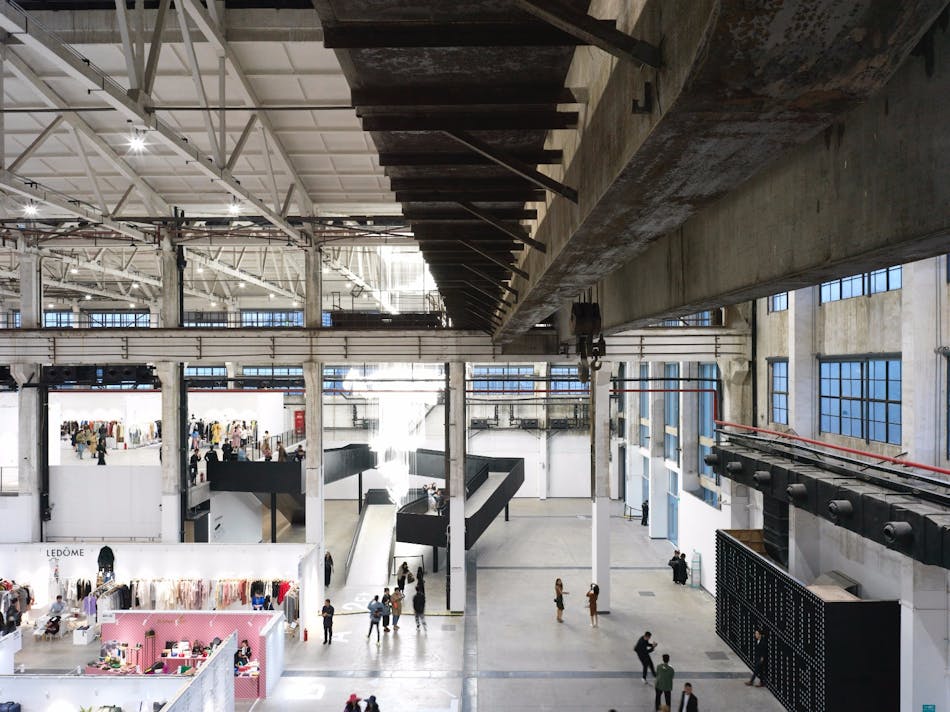 Amid the alarming pace of change, domestic designers need to overcome a very real local issue: consistency. With China's fashion industry changing so quickly, missing even one season could have a staggering impact on a brand's local and international reception. However, simply advising a designer to pair down a collection, showrooms can encourage a more integrated global fashion system. "This season one of our brands, Boundless, wanted to skip out but we advised him to continue this season," explains Mei Lin, sales manager of Not Showroom. "If you miss a season, it affects not only the buyer and the customer," she says. "With easier pieces to sell, Boundless can attract a different market — so when the buyer returns next season they might grow with the brand."
Despite research visits, even local insiders are hesitant to predict which city will be the next hub for Chinese fashion buying. POV's Wu sums it up best: "Outside of Chengdu and Chongqing, I can't say which city is there yet and ready to pop. It's true many probably have the money and the power but the entire city is just not there yet."
And how does this ecosystem work online? "For now, online and offline are competing, but I think we need to find a way for it to complement," says Zhang. "Brands can try do to online sales alone, but it's difficult, so I think it all needs to work together. The creativity is here so nce the supply chain is in a better place with more segmentation, it will be more interesting," says Ying.