Alta Roma is a tricky one. Positioned just after Paris Haute Couture, just before Copenhagen and the onset of the big four - how can the industry possibly cope with another fashion week? Surely by that time we've seen all the best couture collections (a dedicated part of Alta Roma's schedule features local and international couture) and it's too far early in the season for buyers to allocate budgets.
Yet there is a case for Altaroma, and (to a lesser extent) for putting Rome back on the map as a fashion city - even capital? The Italian Trade Agency and the Ministry of Economic Development are certainly at pains to promote it: this season it hosted 24 international guests including 18 global buyers and retailers (both online and offline) hailing from the US to the Middle East, in addition to almost 20 international buyers and press invited to the event by the Altaroma organisation. There was a new, grimier venue - Prati Bus District, a redeveloped bus depot in the North of the city - with over 100 mostly Italian designers shown across areas runway shows, private events and exhibitions including the Showcase tradeshow.
For many of the international guests, drawn by the lure of new talent, it was their first time. Dawn Green, owner of Kokoro, a store on London's Connaught Street, came to find designers not currently stocked in the UK. Despite success with a new knitwear brand, she was disappointed with the overall mainstream focus: "a lot of the runway shows have been too commercial for me. I'd like to see more avant garde brands next time and maybe not so many runways but more brands in the Showcase space." According to Green, the consumer wants - above all - novelty. She suggests that where Alta Roma could make quick gains is by picking up many of Milan's smaller, more unusual brands: "Milan is so busy and you just don't get the time to see those little brands in the out of the way showrooms. I think that's really what they should push for here."
Also from London are the co-owners of boutique Ineoss, Georgea Charalambous and Natalie Bouloux. Charalambous says: "We didn't know about the event before we came but it seems like it's very geared to promoting the Made in Italy label which is great." Partner Bouloux adds that the various tie-ins to the education sector are particularly effective: "It's great to see the young talent which isn't necessarily on show at the main fashion weeks or it's just straight out of University. We look out for really fresh talent - Federico Cina was great earlier."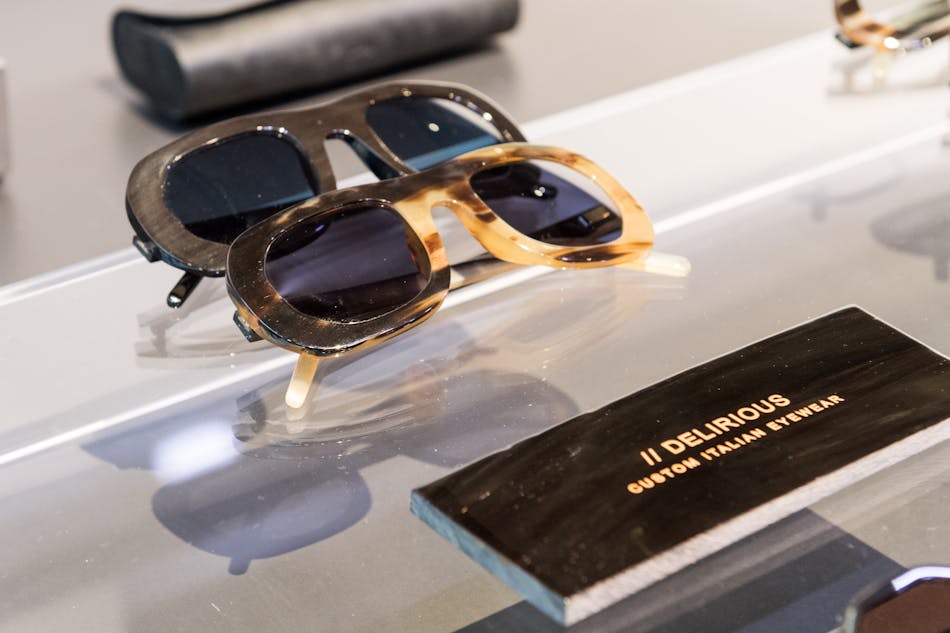 "It's great to see to see the young talent that isn't necessarily on show at the main fashion weeks "
Natalie Bouloux
Alta Roma is certainly rising to the challenge of supporting new generations of Italian creativity and has again opened up its schedule to local Universities such as Accademia Costume e Moda, Accademia Koefia and Accademia di Belle Arti di Roma. If we go by Accademia Costume e Moda's runway showcase, Italy has graduates to rival all top tier Universities: collections from students like Federica Dominici, Sofia Scarponi and Sara Pacioni showed particular promise.
Finalists of the 2018's Who Is On Next? Award were all back this season: Delirious Eyewear, Maissa and Woobag presented in Showcase while MRZ, Leo Studio Design and Angelia Ami showed runways collections. Knitwear brand Cancellato, also a finalist of the award, showed a preview of her latest collection at Showcase. "In Italy people are interested," says Diletta Cancellato, brand owner, "but so far it seems they are just watching… I think as I expand my product and price range it will appeal more to local buyers."
While Cancellato, for one, has failed to connect with local buyers, it has been picked up by retailers in Japan and the US. Patently, Made-in-Italy is still a sought after commodity. In their quest for individuality and newness, international buyers are often more adventurous than local retailers. Yong Gyun Kim, buyer for the Korean fashion group Galleria Department Store, is back at the event for the second time: "In my country we just love Italian fashion. We have an appetite for its newer designers too like Delirious Eyewear which I will introduce to the market back home." Another global buyer interested in the Made-in-Italy brand is Bogdan Andriiashchuk, a buyer for Helen Marlen, a fashion group with 20 stores in Kiev stocking both mono and multi-brands.
"Our consumers just love Italian brands - this is where more than the majority of our brands are coming from," says Andriiashchuk who mentions Loro Piana and Gucci as best-sellers."There are global buyers here but it's difficult to see where it fits in [to the fashion schedule]. Some of the brands were ok, like Italo Marsegali, Asciari and Edithmarcel, but some of the collections were just… strange. Also, I would personally like to see more shoe brands as shoes are a real driver."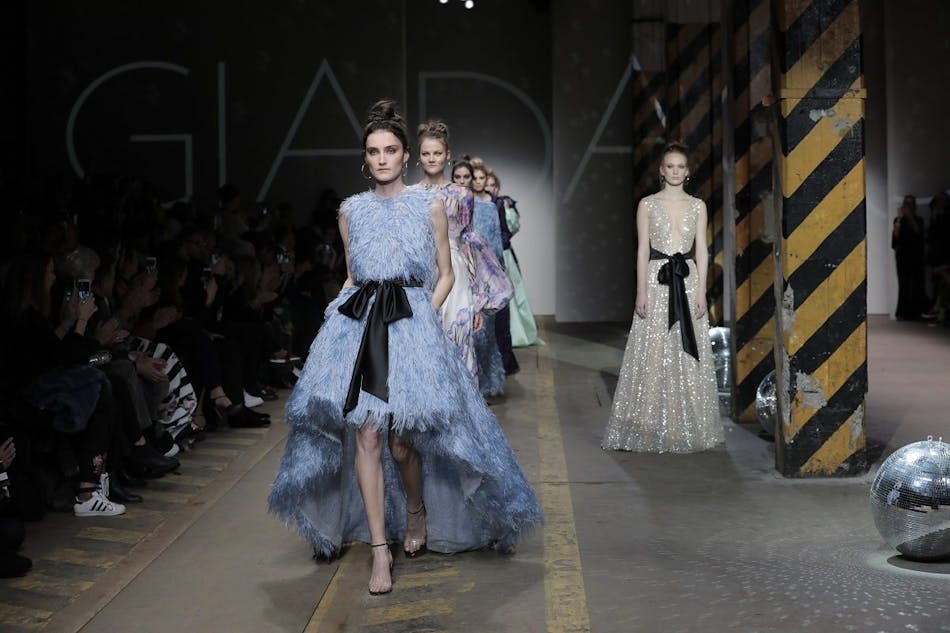 Terri Garbarini, from her eponymous, Denver-based store, thinks it is the buying process which could do with some attention. Rather than just scouting talent, she is here to make orders - to buy - and feels that this is where Alta Roma could be doing a lot more more. Her second time at the event, she reflects, "I didn't put in orders last season but this year more designers are ready with what I need" and she's walked away with potential orders. But she adds: "When I got to market I like to dive in and make orders, that's how I work – but coming here and just looking is challenging. I want to start buying."
And what of the couture? Rome, after all, is its home. Sara Bellakhdar, manager of Quitar's Amici di Mora – a group retailing RTW, Semi Couture and Haute Couture is here from Kuitar to find new talent. "Actually, Paris Fashion Week is more our business- our group director is there now - but I thought here might be good for new designers." Last year they started stocking Giadicurti, who is "their style," however she is not overly enthusiastic on the event's Couture credentials. Would she come back? After a long pause she contemplates, "Maybe… if they would do some days for Haute Couture only, but to be here for the whole time, well, it's a bit of a waste of time as I need to be on site for my clients. If they do it in another way by splitting this up, that would work better."
When asked if they'd return, the duo behind Ineoss are similarly hesitant. According to Charalambous, it needs considerable refinement: "I think there are slightly too many runway shows and Showcase could be showing more brands. It could be more curated and be less formulaic every day. There's no real surprises." But, even if that's the case, Altaroma offers an important domestic alternative which, through its global outreach, is automatically gifted a host of international visitors.
Daniele Kinne, from online store Anatomie, calls it "a counter balance to Milan and its oppressive money." He adds: "I think it's more honest here, it's really about the talent and the great thing about Italy is it's got incredible textiles and factories, fantastic schools and it's very hard for young talent to make their mark in Milan so here's a good opportunity." And would Kinnie, who already stocks Italian brand Italo Marsegali be enticed back? "Yes, I'd love to. Rome was the city for fashion up until about the 50s and 60s - there's so much good talent here. Valentino is back and a lot of other designers are coming back so I think it has huge potential."
Suggested Reading