Founded in 2017, PHVLO is a young London-based label creating multi-functional clothing that transforms depending on the wearer's needs. With sustainability at the heart of the brand, founder Johanna Ho collaborates with innovative textile producers and future-focused academic institutions in Europe to develop long lasting, considered pieces.
To celebrate the launch of PHVLO's pop up store in London's Shop at Bluebird, ORDRE speaks with Ho about the origins of the label, its unique aesthetic and textiles, and her plans for the future of PHVLO.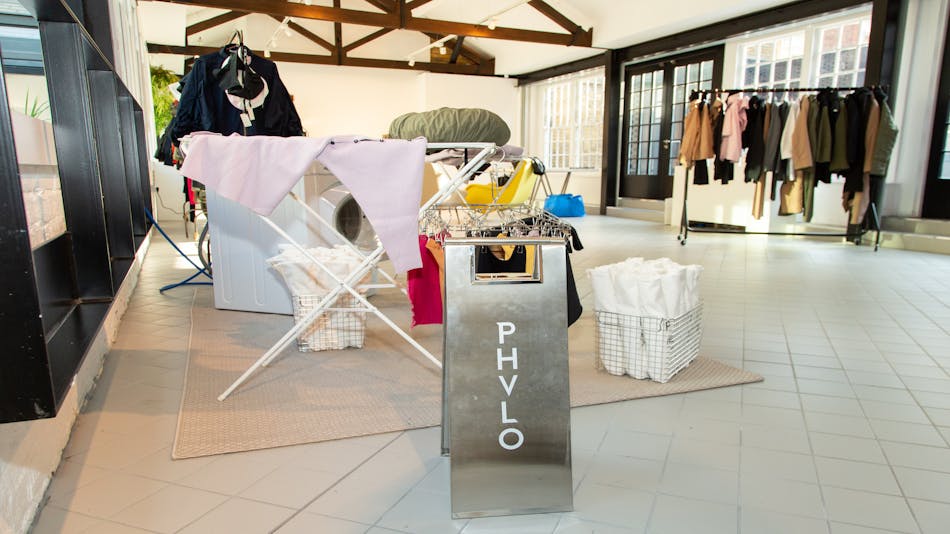 1. Tell us about the inception of the brand: how did you chose the name and what inspired the launch?
PHVLO (pronounced as "flow"), is really about "going with the flow". The "PH" was inspired by the scientific concept of PH balance, which is our aim — striving to create balance in life. It was crafted to fit with the 25-hour lifestyle of our audience: active, dynamic, and ever changing. Multi-functional in nature, our creations are designed to last through the day, reducing waste and removing the need to change outfits.
2. Multi-functional, transformable clothing is becoming more popular and widely understood by consumers — why are you interested in creating these garments?
Combining practicality with comfort, our designs help our customers live every hour of the day to the fullest. Materials are carefully chosen to be both comfortable and high performing to fit the active lifestyle of our audience. Every piece is comfortable, versatile, and practical for every hour of the day — sophistication and simple beauty is at the heart of our designs.
PHVLO is a movement that starts with a community we are building with like-minded individuals. Collaboration and education are part of our ethos. We cultivate and leverage talent from renowned creative and technology academic institutions to develop beautiful and functional designs that abide by our brand values.
3. How important is sustainability to the brand?
Finding the right sustainable fabrics is not an easy task. Our design team took almost a year in market research as it's important to get the facts right. Sustainability is not just about using eco-friendly/responsible fabrics, but it is also about the circulatory of a product: which is why PHVLO takes pride and time in designing and developing each product with great care in getting the shapes and fit right, and attention to details both functional and aesthetically beautiful, ensuring the longevity of each design.
We choose technologies that have minimal impact on the environment, yet are high-performance in nature. Our use of Mintotech fabric is an example of our respect for history and tradition, as well as consideration for the environment. Inspired by Minos — a traditional Japanese water-repellent garment made of rice straw — Minotech is a technology that results in rainproof garments where raindrops slide along the surface instead of penetrating it.
We also use Ecorepel®by Schoeller technology, which results in a fabric finish that imitates the qualities of a duck's plumage. It is a natural, water and mud repelling coating that ensures textiles stay dry and clean, prolonging lifespan of the garment, and reducing waste. It is also biodegradeable and free from fluorocarbons.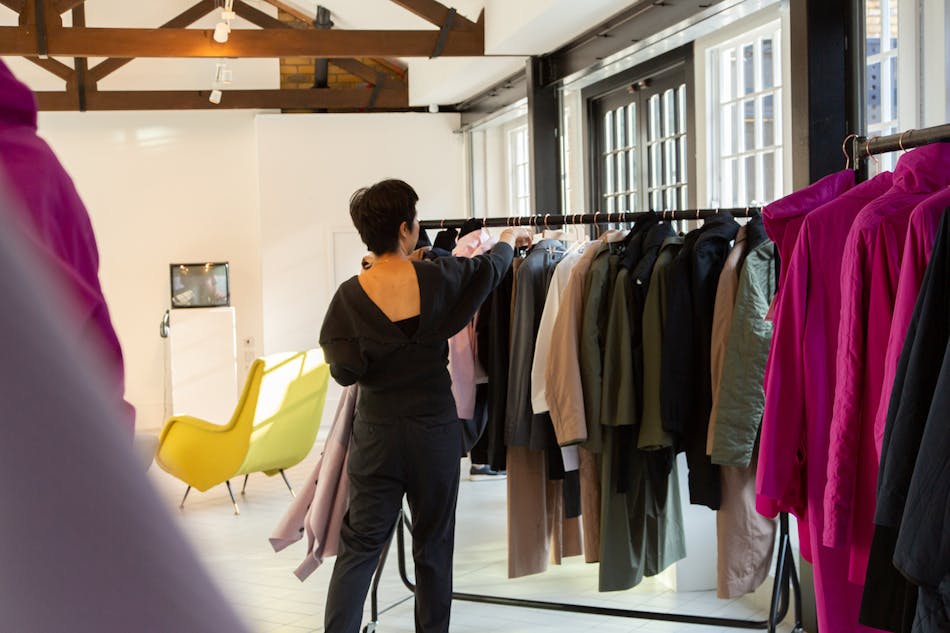 4. Looking ahead to the next few seasons, how do you plan to expand the brand?
Moving forward we are launching new products: a travel capsule that includes a travel neck pillow-comes-padded vest / jacket, a travel suit that doesn't crease and is machine washable, and a small knitwear capsule that is made from a yarn that is made up of crab shells' elements, in which the properties of the product becomes anti-bacterial, anti-allergy, non-pilling, and feels like cotton cashmere.
The strategy of PHVLO is that we do not want to chase seasons, but to develop non-seasonal capsules that are classics yet fashionable, but not following the trend. Coming up in 2019 will see more exciting collaborations with different entities, one being a partnership with GORETEX… stay tuned!